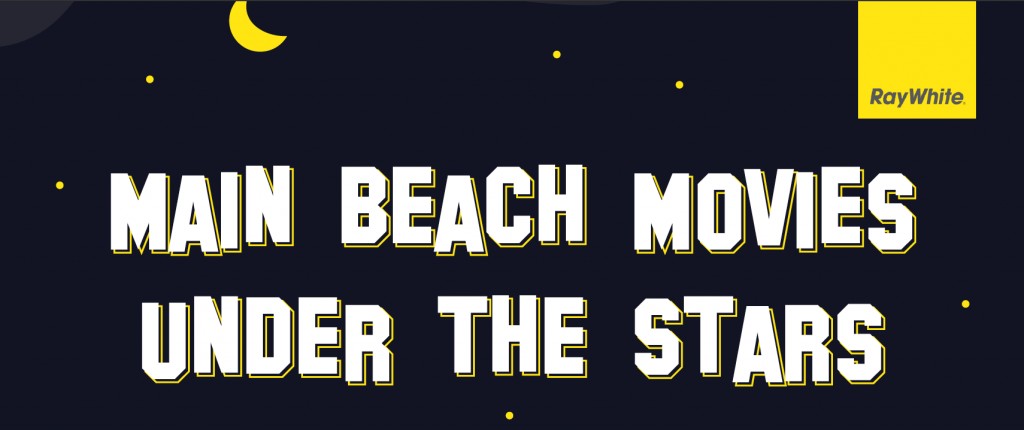 Ray White Main Beach invites our fellow Main Beach residents to join us for a relaxing evening of music and movies under the stars.Bring a picnic blanket or reserve a chair.Support our local restaurants by booking an early dinner or reserve a special movie hamper from participating restaurants and bring it to the movie.
Time: Music from 5.30pm
Date: 18th December
Location: 25 Woodroffe Avenue, Main Beach
Movie: Elf
Note:Main Beach locals only
Movie bookings are essential as space is limited.Call 5526 4555, pop in to our office or book online by clicking the button below.

Book a table at your favorite restaurant prior to the 7:00 pm screen time or order a special movie pack from your favorite restaurant.
Each restaurant is offering a different picnic pack and these are available to pre-order from the following restaurants:
Hot Shott – Charcuterie pack – pick up before 5pm
Main Wave – Fish and Chips
Urban Deli – Take away Burgers and chips
Le Jardin – pick up before 5pm
Thyme – Cheese and fruit platter pick up before 5pm.
Milan – Take Away Pizzas
Senza Nome – Full menu available takeaway
Manos – Movie Picnic pack
Proudly organized by Ray White Main Beach
Special thanks toWinten Group for letting us use the land
MAJOR SPONSORS: